News & Press
River Edge Foundation Fights Blight While Offering New Housing Opportunities
The Macon-Bibb Commission has allocated $10 million in bond funds for capital projects to begin removing blight from Macon-Bibb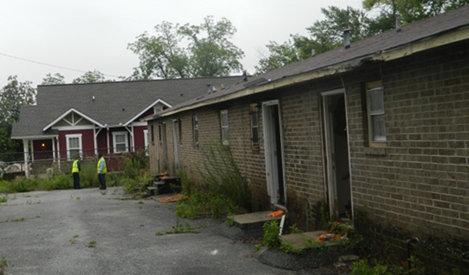 County.

Georgia Behavioral Health Services dba The River Edge Foundation is doing its part to shore up blight in the community. The Foundation owns 102 houses and building complexes throughout the city, many of which have been rehabilitated from degraded properties, built on the site of former blighted areas or revitalized in struggling communities.

The houses are leased to River Edge Behavioral Health Center to serve as residences for individuals with developmental disabilities, those recovering from addiction and persons healing from mental health issues.

River Edge's purpose with these homes is two-fold: to provide safe and clean residential living for many who w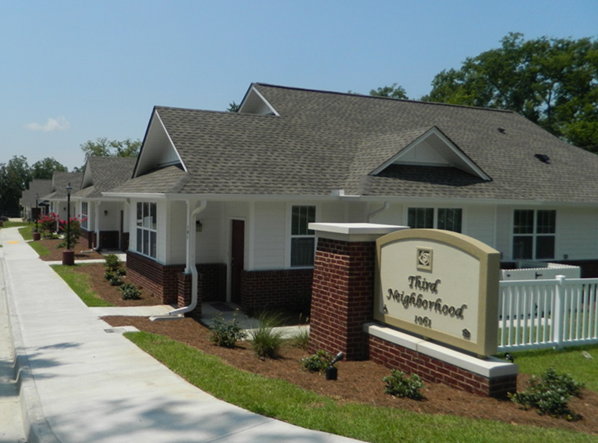 ould otherwise be living on the streets while working in the community to eliminate the spread of blight.

River Edge's First, Second and Third neighborhoods are examples of efforts to stop community blight. Located in east Macon, the area was run down before River Edge stepped in, but now several blocks have been transformed into a clean, safe and aesthetically pleasing environment.

Mary knows this first-hand. After living on the streets and in abandoned houses, she has a nice, secure place to live where she is getting her life together. She lives in a River Edge revitalized apartment complex.
Top photo, Third Neighborhood before rehabilitation;
bottom, after rehabilitation completion