River Edge Blog
When Kids Self-Injure: A Guide for Parents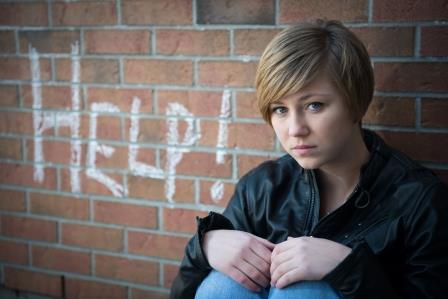 What is It?
Self-injury, also called self-harm, self-mutilation or simply "cutting," is any intentional injury to one's own body. Generally, self-injury leaves marks or causes tissue damage.
Meet the Gehlings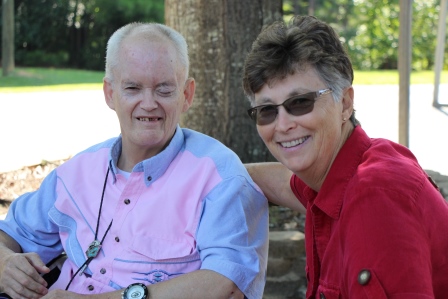 When Bonnie Gehling moved from Wisconsin to Georgia in the early 90s, she hoped her mom and brother Ronnie would follow.

After a winter visit, they did just that. Ronnie, who has a developmental disability, lived with their Mom until she died in 1996. Bonnie then became her brother's primary caregiver. Bonnie also advocated for Ronnie to be more independent.

While Ronnie participated in community access day services, teaching full-time and meeting Ronnie's needs often required creative scheduling on Bonnie's part. Then, the residential coordinator of River Edge suggested that Ronnie could live more independently. Guiding her through the application and qualifying process, Ronnie now lives with three other adults in a neighborhood home with independence supports provided by River Edge.

"Family members shouldn't be afraid to let go. Too often, we hang on trying to provide all the care needed - more out of guilt than anything," Bonnie said. She sees that Ronnie living in his own home has allowed him to broaden his horizons while allowing her to take care of herself. And, she still has a wonderful relationship with her brother.

Bonnie's believes Central Georgia is fortunate to have an organization like River Edge providing specialized services that promote independence and inclusive, meaningful lives for individuals with disabilities. She takes comfort in knowing River Edge will assure Ronnie a good life - even after she is gone.
10 (+1) Things You Didn't Know About Developmental Disabilities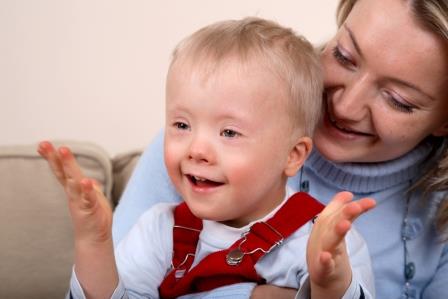 Developmental disabilities are a group of conditions due to impairment in physical, learning, language or behavior areas. These conditions begin before a baby is born, but some can happen after birth because of injury, infection or other factors. They may affect day-to-day functioning and usually last throughout a person's lifetime.

"Developmental Disabilities" also is an umbrella term that includes intellectual disabilities. This term covers the same population of individuals previously diagnosed with mental retardation in number, kind, level, type, duration of disability and the need of people with this disability for individualized services and supports. Furthermore, every individual who is or was eligible for a diagnosis of mental retardation is eligible for a diagnosis of intellectual disability.

About one in six children in the U.S. has one or more developmental disabilities or other developmental delays.

In 1987, President Ronald Reagan proclaimed March "Developmental Disabilities Awareness Month." This proclamation came after the deinstitutionalization movement of the 1970s and early '80s; it called upon Americans to provide the "encouragement and opportunities" necessary for people with developmental disabilities to reach their potential.

As those citizens began living in the general community in larger numbers, programs to provide career planning, job coaching and supported employment emerged. Many people had to overcome their long held preconceptions to make room for the idea that individuals with developmental disabilities could become productive members of the workforce. Advocates recognized a moral imperative to engage individuals with developmental – and other – disabilities. With the passage of the Americans with Disabilities Act in 1990, workplace discrimination against people with disabilities became sanctionable.

During the following decade, the expectations of young people with developmental disabilities and their parents continued to shift. Increasingly they were striving toward the goal of productive, self-directed lives within the community. At the same time, due to improvements in healthcare, people with developmental disabilities were living longer, leading to questions about the lifestyle of "retirement-age" individuals. These factors turned the national conversation toward addressing the full spectrum of services needed for individuals with disabilities to live secure, fulfilling lives. The 2004 passage of the Individuals with Disabilities Education Act (IDEA) further cemented the resolve of self-advocates and their supporters. With its guarantees of early intervention, special education and services to transition high schoolers into adulthood, IDEA opened a world of possibilities.

Following are some facts we know about specific developmental disabilities:
Visit our Blog