River Edge Blog
A Primer for Families Dealing with Addiction and Recovery
In 2013, the National Institute on Drug Abuse reported that about 6.6 percent of the American population was dependent on alcohol or had difficulties relating to alcohol use, and more than 24 million people had abused an illicit drug in the prior month.

Clearly, many Americans are impacted by alcohol and drug use. However, many don't have accurate information about how alcohol and drug use effects both the one ingesting the chemical and those close to them.

ALL are affected.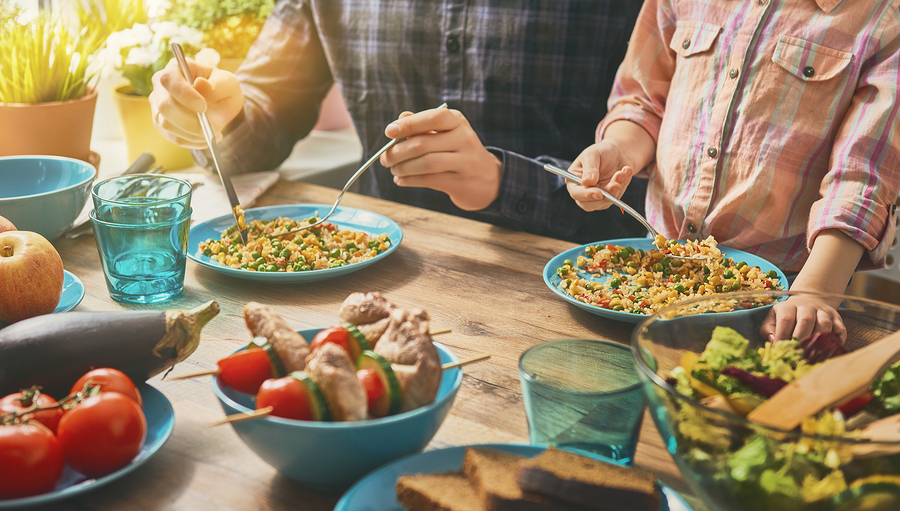 Changes in personal, family, employer or other social systems start out slowly.

One missed obligation that the drinker and others excuse as a one time thing.

An embarrassing situation that the user and other people 'cover up' to 'save face'.

A 'bail out' or a paid fine "because I promise I'll never do it again". (and the user means it, at the time).

Hurt feelings over secrets, deception or violated trust.

Resentments between people as one takes on the alcohol or drug user's responsibilities.

Direct communication becomes manipulation – in all directions.

Roles and interactions become distorted around the chemical.

Everyone, without accurate knowledge and conscious effort to respond appropriately and not react in the moment, unwittingly begins the devastating dance of addiction.

What can be done… for everyone?

Learn as much as possible about addictions.

Alcohol is a drug. Other drugs that affect mood have addiction potential as well – whether they are prescribed or from the street. For individuals with a family history of alcoholism or addiction, the only low risk choice is not to drink or use these chemicals. To use these chemicals again after a negative event like a missed obligation, embarrassing happening, arrest or fine is unwise. Any use kept secret or lied about is problematic.

Loving people can do things that unwittingly promote continued use or wisely promote recovery.
Every day, research teams conduct in-depth studies about drugs of abuse. They're learning more about how these substances interact with the cells inside the brain, and they're using that knowledge to develop new treatments and preventions for addictions.

That knowledge can help boost a family's sense of hope.

Education can also help families to escape the blame game. Yes, use begins as a choice. However, over varied times based on a number of genetic and biological factors, brain chemistry changes for some people. Understanding that addictions stem from changes in brain chemistry can help families move away from common thinking that addiction is a weakness of will or moral failing. This research-based understanding can help them let go of anger and focus on healing.

There are things I can do to help and hurt recovery.

If you find yourself in the dance of addiction – as a user, a friend, a family member – there are things you need to know. Recovery is real and possible – for you and for the person who uses chemicals.

Be aware of what you are responsible for and what you are not. You are responsible for your own choices and their consequences. You are not responsible for others' choices nor their consequences.

Treatment for addiction is effective, and recovery can be expected. There is help and hope for family members of persons with addiction through http://www.ga-al-anon.org/. 12 step family groups provide a safe, nonjudgmental space for family members to learn, discuss and overcome the impact of addiction on their lives.

Go to family counseling sessions.

Just as an addicted person changes in the course of an addiction, so does the family. Often, family members become distant. They can't talk openly about the issue that's harming them, so they end up not talking about much of anything at all. Meanwhile, family members may mistakenly believe there is something they've done to cause the addiction, something they can do to cure or control it – since they want it to stop so desperately.

These silences and mistaken thinking can cripple a family. They may not have the energy or tools to effectively help themselves or the one they love.

Addiction-informed family counseling is designed to assist members to healthily assist one another, despite the challenge of addiction.

Family counseling sessions can take time, and it can be a little tempting to skip sessions, particularly for families with a number of conflicting appointments and agendas. However, this work is vital to family health, so it is important to keep them a priority.

Prepare meals and eat them as a family.

In today's modern, chaotic world, it's all too easy to eat separately. One partner grabs a burger on the way home, while another snacks on salad at work, and the kids grab and heat readymade foods they can find in the freezer.

While schedules can get tight when families are dealing with addiction-related appointments, a family meal allows everyone in the family to reconnect at the end of a day that may have been stressful, lonely, and worrisome. Each meal helps to build upon the work done in family counseling, and the ritual of eating together can be soothing, too. Even one meal together per week can have a great impact.

Manage expectations.

When an addicted person enters treatment and the family embarks on family care, the sense of hope everyone feels can be significant. Finally, the addiction issue is being addressed. Finally, things will get better!

It is important to remember, however, that family changes brought about by addiction didn't happen overnight, so changes due to recovery won't happen overnight either. Managing expectations avoids unnecessary disappointment.

Holidays, for example, can be fraught with challenges. Families might be ready to accept an addicted person back into a celebration with open arms, while the addicted person might need time to mourn the loss of the former social lubricant. He or she may feel nervous and awkward. The family might expect excitement and participation, but the addicted person might not be ready to deliver.

The key is for each family member to focus on his or her own recovery, to celebrate the progress – no matter how small. Recovery is a process. Addicts or affected family members in early recovery will make mistakes, but families can still enjoy togetherness. Even if things aren't like a Norman Rockwell painting, they can still be pleasant.

Do you know a family seeking recovery from addiction? Will you share this information to help make life better?

5 Common Misconceptions about Mental Illness
Mental illness is part of the human condition that remains shrouded in stigma despite all we know about it. People fear it. They ignore it. They joke about it. But few make an effort to really understand the nature of mental illness and its effects. Here, we have compiled five of the most common misconceptions about mental illness and given you facts to dispel the myths.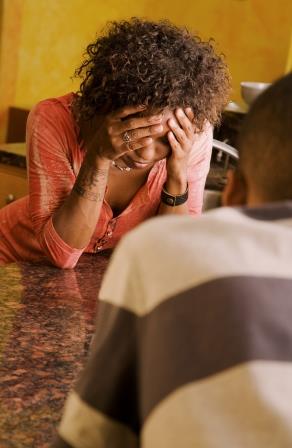 Myth: Mental health challenges don't affect me.

Fact: Mental health challenges are actually very common. In 2014, about:
Meet Linda
"It's the coolest job ever!" That's what Linda, 51, says about her housekeeping position. She's employed with Extended Stay America through River Edge's supported employment program. "I feel like finally I'm part of society, like I'm not an outcast," she explained.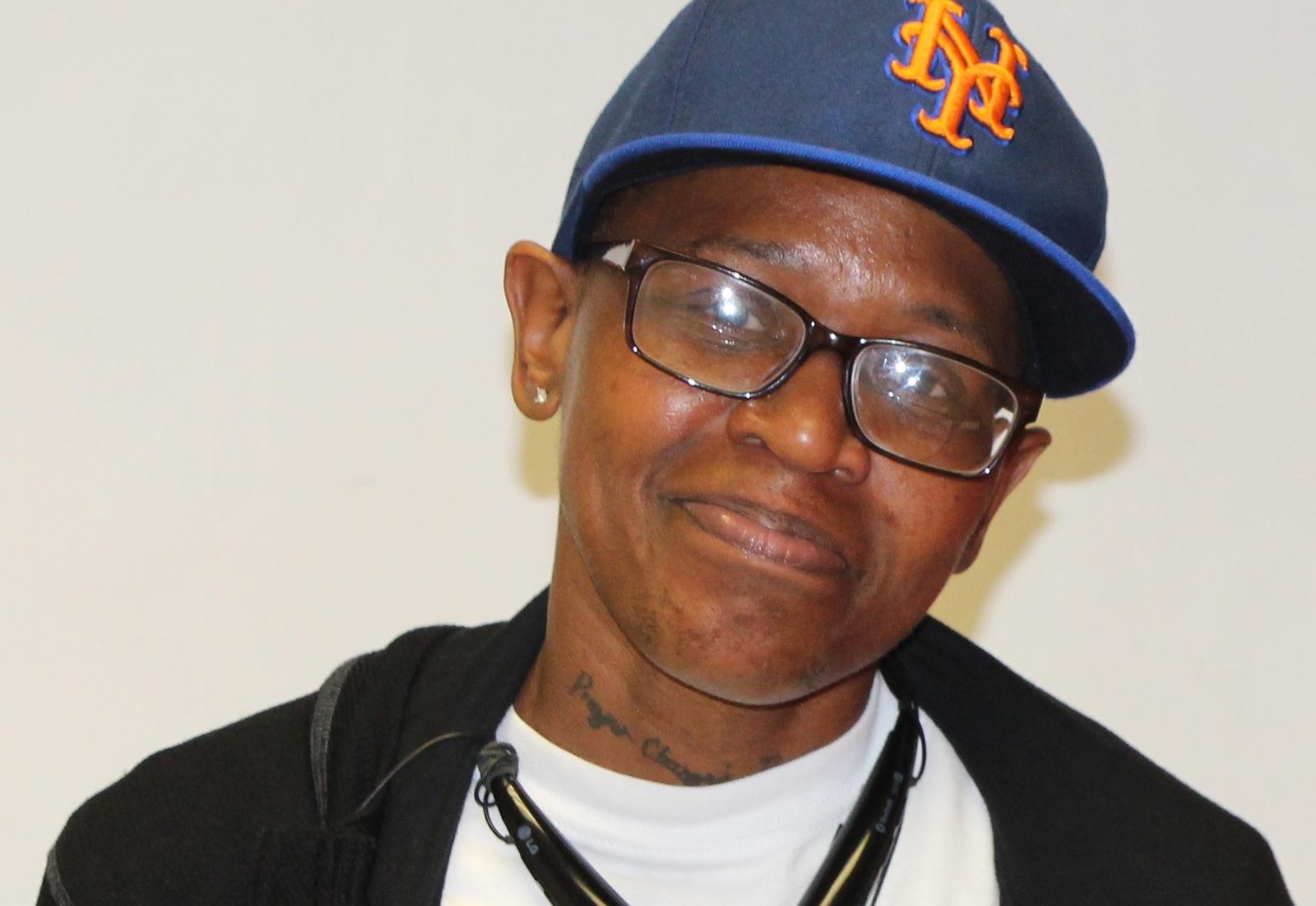 Visit our Blog