News & Press
Board of Trustees Seated for The River Edge Foundation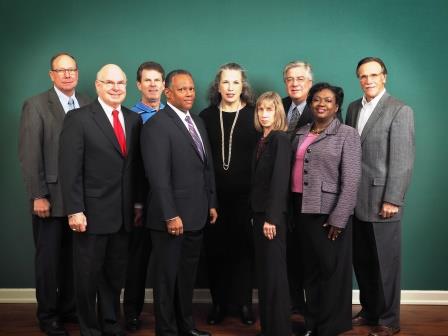 The River Edge Foundation in February seated their new board of trustees. The board, chaired by former Macon mayor and former Georgia Chamber of Commerce president & CEO George Israel III, is comprised of thirteen local community leaders.

The trustees, appointed by the River Edge Community Service Board governing members, are: Thomas Barnes III, Ray A. Bennett, Dr. Priscilla G. Doster, Andrew L. Galloway, Shannon Harvey, Amy Maley, Mattie Middlebrooks, W. Asbury Stembridge Jr., Debra Toole-Vinson, Andy Watson Jr., Thomas G. Weber, and Pamela White-Colbert.

As a body, the board of trustees will provide advocacy, resource development, stewardship and counsel and advice for The River Edge Foundation.