News & Press
Macon Individuals Complete My Voice. My Participation. My Board Training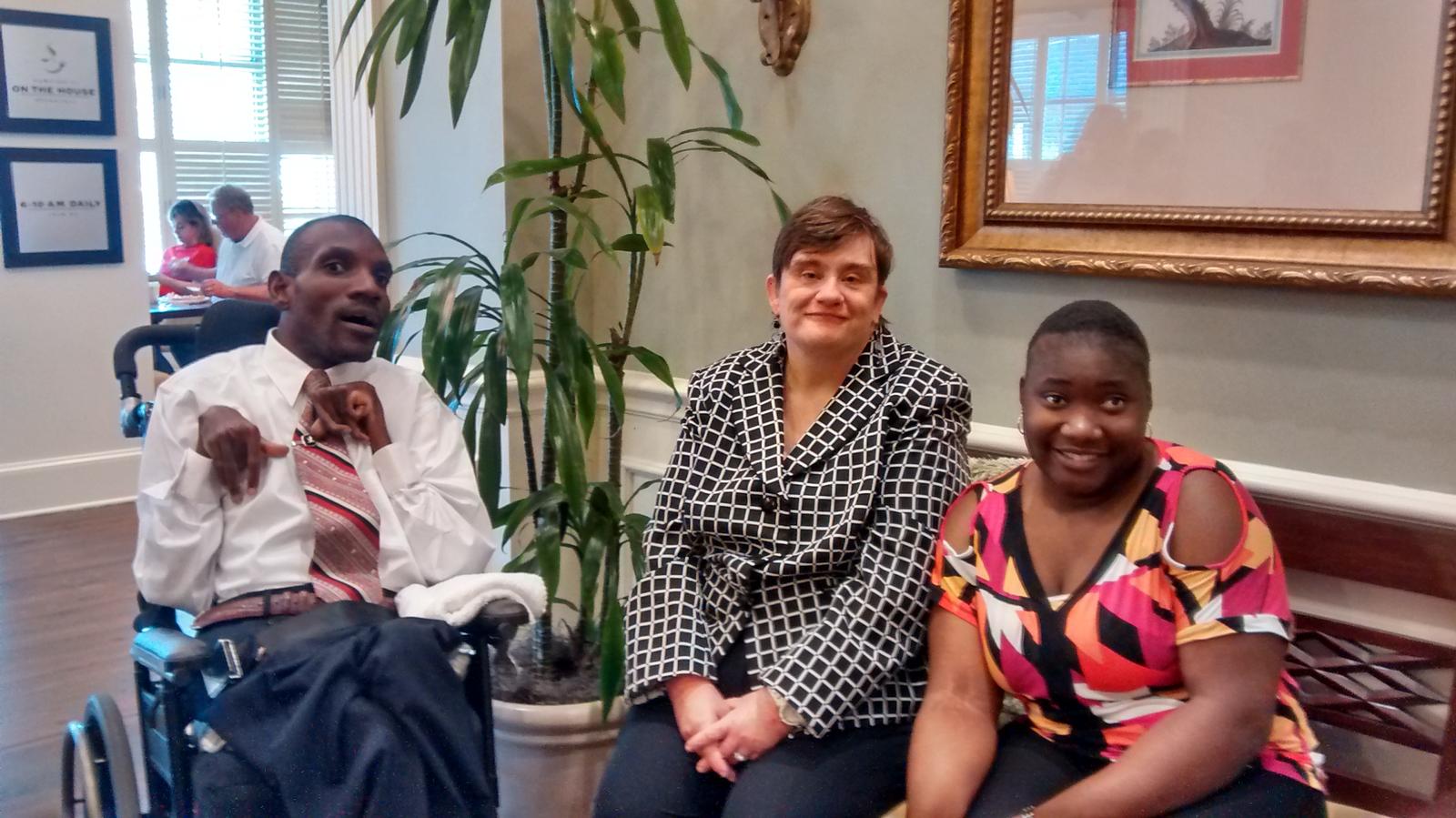 Tamika Woods, Greg Childs and Tina Wheeler have completed an exclusive training series called "My Voice. My Participation. My Board." sponsored by Georgia State University's Center for Leadership in Disability.

The three-part program was composed of trainees selected from a pool of applicants throughout Georgia. Participants learned leadership skills, which included mock boardroom situations; ways to advocate for people with disabilities and techniques to get their points heard. They also participated in a speed-networking event to meet service providers who could help them meet their goals as advocates.

Greta O'Dell, Director of Developmental Disabilities Services at River Edge Behavioral Health Center, an organization that provides support to the local Developmental Disabilities Advisory Council, said, "It is our hope that these individuals will be able to lead their advocacy board with less and less staff support."

Two classes completed the "My Voice" training and from that pool of applicants, a group will be selected to move on to part two of this exclusive training. Woods, Childs and Wheeler all will apply for the additional training.

O'Dell said River Edge supports endeavors like this because "It is our mission for individuals to be served in the most integrated environment and to participate in community activities. River Edge looks at the different abilities each individual has, instead of the developmental disability."

River Edge has locations in four counties—Bibb, Jones, Monroe and Twiggs—to serve Central Georgians with developmental disabilities, including programs for seniors and residential care options. Staff strive to create customized care plans for each client to ensure the fullest possible participation in recreational, volunteer and employment activities.