News & Press
River Edge CEO Harvey Named to Workforce Board
MACON – River Edge Behavioral Health Center CEO Shannon Harvey has been named to the Macon-Bibb Workforce Investment Board, Inc. River Edge is one of Bibb County's largest employers, with more than 600 staff across its locations. River Edge also created more than 100 jobs for other local firms during the last fiscal year through its housing development activities. River Edge is also one of the region's largest providers of evidence-based supported employment services for individuals seeking recovery from mental illnesses, addictions or other life challenges.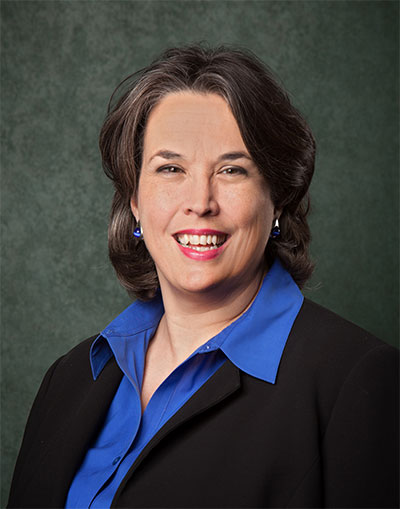 "It is an honor to serve the community in this new role," said Harvey. "River Edge, as an employer and provider of supported employment services, desires to contribute significantly to assure a ready, capable pool of labor exists in Central Georgia to fulfill employers' needs. This opens opportunities for our residents and community in the 21st Century global marketplace."
As a board member, Harvey will help guide the Workforce Investment Board in its mission to combine the capital of business and government to solve the region's work force issues with an approach focused on training people in industries and occupations that are high wage, high demand and high growth. Macon Mayor Robert Reichert appointed Harvey.
Workforce Investment Boards are local entities created to implement the federal Workforce Investment Act of 1998. For each local board, the designated chief elected official appoints members to unpaid Board membership. Private business representatives must comprise at least 50 percent of each board, and there are also designated seats for labor union, educational institution, community group, and economic development representatives. Workforce boards, by working in tandem with economic development-related organizations, can more quickly and fully assist communities' existing, prospective and dislocated workers.
The Board is committed to building a skilled regional workforce that supports regional business competitiveness, fills the increasing demand for skilled workers in the global knowledge economy, and bridges an ever-widening skill and academic achievement gap among today's youth. The Board drives community work force development by delivering a variety of professional workforce development services, developing job seekers into qualified, productive workers and learning what employers need from qualified workers, and finding them the right employees.
About River Edge
River Edge has provided comprehensive mental health, addictive disease, and developmental disabilities services and supports in Central Georgia since 1950. Through multiple locations, River Edge currently serves more than 12,000 youth and adult residents of Bibb, Baldwin, Jones, Monroe, Putnam, Twiggs, Wilkinson and surrounding counties annually. With special expertise to assist individuals with intensive support needs, River Edge empowers, encourages recovery and strengthens resilience. River Edge accepts Medicaid, Medicare, most private insurance and offers a sliding scale fee for individuals without insurance. River-Edge.org
-- 30 --