News & Press
Medical Center Employee Giving Program Helps River Edge Clients Get Prescriptions
MACON – The Medical Center of Central Georgia's employee philanthropy program, Healthcare Employees Achieving Tomorrow, or HEAT, has awarded a grant to establish the Clearer Minds Program at River Edge Behavioral Health Center. Clearer Minds will make mental health medications more readily available to River Edge clients, especially persons with mental illness who may seek care at the MCCG Emergency Center when River Edge outpatient sites are closed.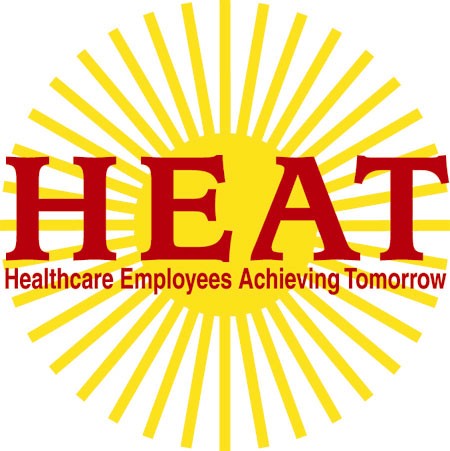 The effort is the brain child of Samantha Whisler, a case manager at River Edge. When she noticed that some clients' medications were a financial struggle for them, she began to research what other resources might be available and found the HEAT grant opportunity. Samantha led the River Edge team to draft the Clearer Minds proposal.
"Many of my clients lost their jobs when they became ill; they currently struggle to meet their most basic needs," Whisler said. "These grant funds provide clients another resource to obtain medications and will help clients recover."
Shannon Harvey, River Edge CEO commented, "Mental health medication and treatment is effective, and recovery is to be expected. We appreciate the HEAT employees partnering with us to help people achieve recovery and build successful, healthy lives."
About HEAT:
Established in 1991, HEAT (Healthcare Employees Achieving Tomorrow) is the employee charitable giving program of The Medical Center of Central Georgia. One hundred percent of money raised is used to benefit the people of Central Georgia by providing support to health care related initiatives, both inside the Hospital and throughout the community.
About River Edge:
River Edge has provided comprehensive mental health, addictive disease, and developmental disabilities services and supports in Central Georgia since 1950. Through multiple locations, River Edge currently serves more than 12,000 youth and adult residents of Bibb, Baldwin, Jones, Monroe, Putnam, Twiggs, Wilkinson and surrounding counties annually. With special expertise to assist individuals with intensive support needs, River Edge empowers, encourages recovery and strengthens resilience. River Edge accepts Medicaid, Medicare, most private insurance and offers a sliding scale fee for individuals without insurance. River-Edge.org
Media Contact: Mark Vanderhoek, (478) 803-7800