News & Press
River Edge opens $1.6 million rehabilitation center for women in west Bibb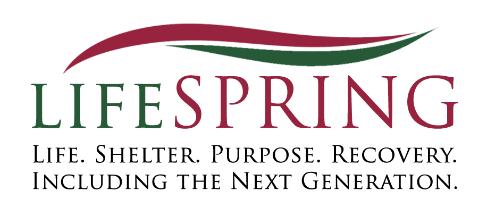 River Edge opens $1.6 million rehabilitation center for women in west Bibb
By PHILLIP RAMATI
Kristie Vaughn nearly died more than a year ago when she overdosed on cocaine and sedatives.
She might have lost custody of her son, Tristan, now 5. She might have been living on the street, still addicted to drugs.
Instead, the 32-year-old has been receiving treatment at River Edge's LifeSPRING rehabilitation program since February.
The program is designed for single mothers with substance abuse problems.
Vaughn was one of the clients on hand Tuesday when River Edge Behavioral Health Center cut the ribbon on its new, $1.6 million facility located behind Macon State College's campus. The facility, which replaces the current building on Riverside Drive, will allow River Edge to treat up to 16 women at once and help care for their children.
"This is much more suited to what we're doing," River Edge CEO Shannon Harvey said. "We're full all the time."
Typically, women stay in the LifeSPRING program between six months and a year. LifeSPRING stands for Life. Shelter. Purpose. Recovery. Including the Next Generation.
Though clients can try to apply for the program, most of them are referred through the Department of Family and Children Services.
Vaughn, who said she's been an addict for 15 years, said the program saved her life.
"It's given me my life back and given me the skills to get back out and give back to the community," she said.
Thanks to having Tristan living with her, Vaughn said, she was able to concentrate on her rehab rather than worrying about her son being with a foster family.
She said the program is helping her get clean and giving her skills to stay that way.
Tuesday's celebration of opening the new facility was tempered with the reality that programs such as LifeSPRING could be facing significant budget cuts as the new year approaches.
Congress has until Dec. 31 to authorize extending the federal Temporary Assistance for Needy Families program. Currently, Georgia is one of 17 states to get supplemental funds from TANF because of factors such as poverty rates and population, said Cassandra Price, head of the addictive diseases division for the state. She said so far, the supplemental funds aren't included in the proposals.
Price said the Senate would like to extend the program for two years, but the House wants to do so only for one, and in all likelihood, there will be some funds cut anyway. Price said the state isn't in the position to step up should the funding be cut.
"It's not really a state issue," she said. "We're trying to maintain as much capacity as possible. We hope other funds become available.
Price said the outlook isn't good -- though she expects to get some supplemental funds, it almost certainly won't be for the full $20 million, meaning cuts will have to be made.
"You're going to get a long waiting list," Price said. "DFACS workers will be asking, 'What do I do?'''
State Rep. Bubber Epps, R-Dry Branch, was at Tuesday's dedication and said state elected officials have been encouraging their federal counterparts to maintain the program.
"This is just amazing what (River Edge) is doing," he said. "They are giving a chance for a new life and a new beginning to those in need of a new direction. ... The state is dedicated to these people. Hopefully, we can reinstate some of these cuts."
To contact writer Phillip Ramati, call 744-4334.