News & Press
River Edge receives $1.2M grant to build 12 homes in Milledgeville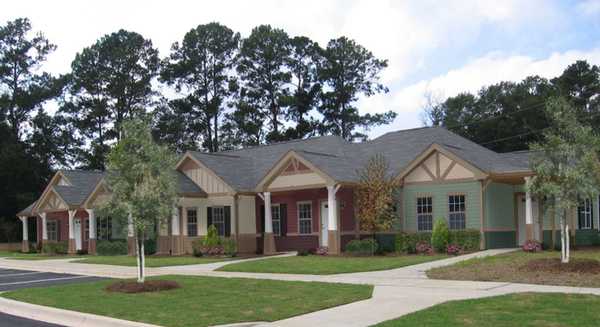 River Edge receives $1.2M grant to build 12 homes in Milledgeville
By MIKE STUCKA
River Edge Behavioral Health Center is getting a $1.2 million grant to build a dozen homes in Milledgeville for people recovering from mental illness or other disabilities.
In recent months, the agency opened 27 apartments across Milledgeville through its Shelter Plus Care permanent supportive housing. Another 22 one-bedroom apartments are nearing completion in two Milledgeville sites.
River Edge officials say that combination of new housing still won't meet the need.
The newest grant, for $1,224,100, will build 12 efficiency apartments at 296 Allen Memorial Drive in Milledgeville.
Those homes will likely be completed around the summer of 2013, said Cass Hatcher, River Edge's director of facilities and housing development.
The cost of about $100,000 each is driven by property acquisition costs and the need to follow federal standards, he said. Those homes are situated on 3.3 acres.
And more housing could be in the works. A plan by River Edge shows an adjacent property, which could be developed into 20 regular units of housing, a five-unit group home and a community center on 8.3 acres.
The latest grant from the U.S. Department of Housing and Urban Development comes through the Section 811 program, which brings supportive housing for people with disabilities.
River Edge was one of five Georgia recipients to get the award.
Three years of rental subsidies, which may be renewed, were included in the award.
To contact writer Mike Stucka, call 744-4251.