News & Press
Sue Chipman to Lead River Edge Advancement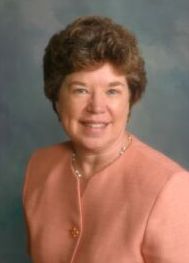 Seasoned development professional, Sue B. Chipman, becomes the inaugural Chief Advancement Officer of The River Edge Foundation this week.
Ms. Chipman, a long-time resident of central Georgia, completed her tenure as Executive Director of the Middle Georgia State College Foundation June 1, 2014. While there, Ms. Chipman established the MGSC Office of Development and raised $13M in philanthropic support. Prior to her engagement with Middle Georgia State College Foundation, Ms. Chipman served as the CEO of Girl Scouts of Middle Georgia, Inc.
"I have known and worked with Sue during her tenure with Girl Scouts and Middle Georgia State College. We are delighted she has agreed to lead our engagement of the private philanthropic community as we pursue becoming the preeminent location in the United States for integrated, outcome-based mental illness, addiction, developmental disability and HIV infection prevention, treatment and recovery supports.", said George Israel the inaugural Chair of the Foundation Trustees. Prior to his retirement in 2010 after 8 years as Executive Director of the Georgia Chamber of Commerce, Israel served as mayor of Macon and CEO of Secure Health Plans of Georgia.
In addition to facilitating strengthening of regional community-based care through collaboration, Foundation leaders have a goal to add several additional Centers of Excellence to the current exemplary designations River Edge Behavioral Health Center has earned regarding leadership, supportive housing and health information technology services.
"We are delighted that key community leaders from across the region are joining with us in new ways to help make life better for constituents and communities," said Shannon Harvey, CEO of River Edge Behavioral Health. "Their timing also fits nicely with One Macon economic development strategy to establish central Georgia as a destination location for medical services within the next 5 years."
Harvey continued, "Sue's extensive experience leading development efforts will prove invaluable, I am confident. We are honored she has chosen to join us in to accomplish the Foundation's vision of regional betterment."

About River Edge Behavioral Health Center
River Edge has provided comprehensive mental health, addictive disease, and developmental disabilities services and supports in Central Georgia since 1950. Through multiple locations, River Edge currently serves more than 12,000 youth and adult residents of Bibb, Baldwin, Jones, Monroe, Putnam, Twiggs, Wilkinson and surrounding counties annually. With special expertise to assist individuals with intensive support needs, River Edge empowers, encourages recovery and strengthens resilience. River Edge accepts Medicaid, Medicare, most private insurance and offers a sliding scale fee for individuals without insurance. River-Edge.org