---
Mental Health
Mental Health
Mental Health Services
River Edge offers an array of comprehensive, evidence-based, national caliber mental health services for youth and adults. River Edge is especially skilled at assisting people with multiple challenges and promoting and supporting recovery for individuals and families with intensive needs.
Community-based treatment and care management
Outpatient medication assessment and stabilization, including an integrated pharmacy
Group counseling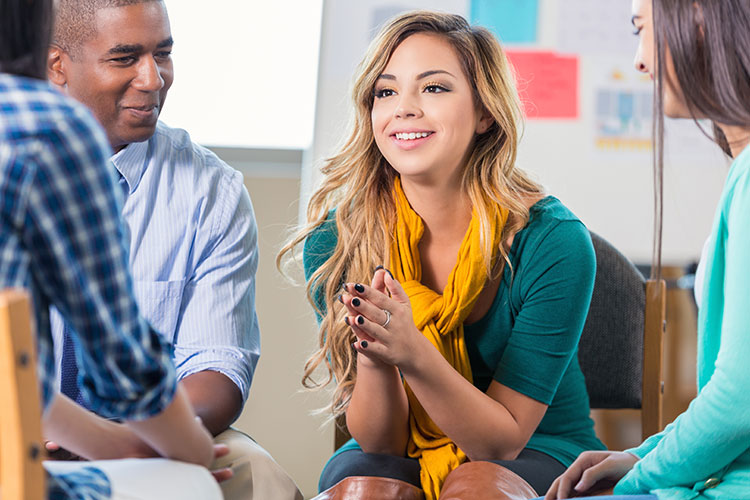 Walk-In Services Are Available!
Walk-In services are available at several locations throughout Central Georgia and Fulton County, where caring professionals will provide expert assessment and linkage to services just right for you (or those you love) based on your insurance coverage.
Locations
24 Hour Locations
Open 7 days a week, 365 days a year
River Edge Crisis Service Center
60 Blandy Way
Milledgeville, Georgia
478-451-2797
River Edge Recovery Center
3575 Fulton Mill Road
Macon, Georgia 31206
Central Georgia Locations
Open Monday-Friday, 8:30 a.m. to 5 p.m.
River Edge: Monroe County
168 Old Brent Road
Forsyth, Georgia 31029
River Edge: Macon-Bibb County
175 Emery Highway
Macon, Georgia 31217
River Edge: Baldwin County
60 Blandy Way
Milledgeville, Georgia 31061
Fulton County Locations
Open Monday-Friday, 8:30 a.m. to 5 p.m.
The Center for Health and Rehabilitation
Open Monday- Friday, 8:30 a.m. to 5 p.m.
265 Boulevard NE
Atlanta, Georgia 30312
(404) 665-8600
South Fulton Service Center
Open Monday-Friday, 8:30 a.m. to 5 p.m.
5600 Stonewall Tell Road
South Fulton, Georgia 30349
(404) 665-8700
Appointments
All River Edge locations are open access for initial assessments. To help your first appointment go smoothly, please bring:
Government-issued picture ID
Social Security card
Insurance card
Current list of medications with dosage and frequency
Legal guardian (if person to be served is under the age of 18 years-old)
With the exception of Fulton County locations,* River Edge accepts most forms of private insurance, Medicaid, Medicare, Amerigroup, Cenpatico, and Wellcare.
We also offer a sliding fee scale for those without insurance that is based on income and family size. If requesting a sliding scale fee, please bring:
A wage statement from the Department of Labor, or the most recent two pay stubs
Current mail establishing residence
*Currently, River Edge: Fulton County locations can only serve uninsured adult Fulton County residents, offering sliding scale services fees based on income and family size. Stay tuned! River Edge is applying for approval to accept Medicaid, Medicare, and private insurances.
Call 478-803-7700