Developmental Disabilities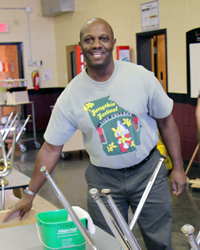 At River Edge Developmental Disabilities Services our caring well-trained staff partner with individuals, families, loved ones and others to offer individualized choices, options, opportunities and supports individuals with intellictual disabilities. The goal of these options is to promote each individual's valued social roles, pursuing expanded hopes and dreams, learning new skills, and living the most independent, meaningful life possible. Though people say "developmental disabilities," we see "different abilities."
Our Services:
Community Integration: River Edge is adventurous about creating customized opportunities for adults to access and participate in desired, typical community activities and to belong in community life.
Crisis Response Services: River Edge makes available evidence-based crisis response services for children, youth and adults who experience a behavioral crisis in a community setting. 24 hours a day, 365 days a year, River Edge provides mobile, individualized crisis de-escalation interventions, in-home supports or residential alternatives to emergency room visits, law enforcement involvement or other institutional placement.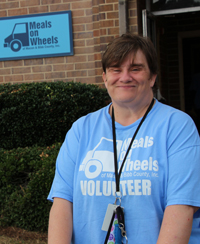 Day Services - River Edge Options: Through active schedules and creative, customized approaches, River Edge supports adults to learn and practice daily living, social, leisure, pre-vocational and employment skills and to actively participate in community life.
Learn more about River Edge Options here.
Outpatient Services: River Edge makes available integrated, specialized services for persons with an intellectual disability and co-occurring psychiatric needs. A Board Certified psychiatrist, nurse and the River Edge pharmacy provide services including medication evaluation, prescription dispensing, adjustment, training and monitoring, as well as medication administration when required.
Residential: From a few hours per day to 24 hours per day, River Edge supports adults with intellectual disabilities to live as independently as possible. Caring and well-trained staff teach, reinforce and support daily nutrition, hygiene, medication and social skills. Staff provide behavior supports and foster opportunities and options for community integration and belonging.
Learn more about our Residential Services here.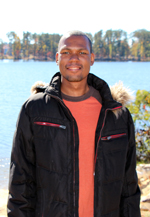 Respite: To give primary caregivers rest opportunity, River Edge provides temporary supports for persons 3 years and older with an intellectual disability.
Family Support/Autism Services: Helps families stay together by making available individualized goods, services, supports, adaptive devices or home modifications that help prevent crises related to the significant developmental disability and/or autism spectrum disorder that could result in out of home placement.
Learn more about Family Support/Autism Services here.
River Edge Values:
Dignity & Choice
Diversity & Uniqueness
Individual-Guided Supports
Teamwork
Excellence & Continuous Improvement
Integrity, Accountability & Sound Fiscal Management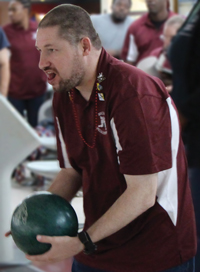 What We Offer:
Beautiful Environments
Active Schedules
Attention to Whole Health
Individualized, Meaningful Opportunities & Choices
Growth & Greatest Independence
Who We Are:
River Edge is a public, not-for-profit organization known for compassion, integrity, creativity & excellence in services & supports since 1950. River Edge currently provides:
Community integration, day & outpatient supports for adults with developmental disabilities in Bibb, Jones, Monroe & Twiggs counties.
Crisis response services for all 33 counties of DBHDD Region 2.
Respite services for residents of Bibb, Jones, Monroe &Twiggs counties.
Administration of Family Support Funding for residents of Baldwin, Bibb, Jones, Monroe, Putnam, Twiggs & Wilkinson counties.
Contact Us Today!
139A Woodfield Drive
Macon, Georgia 31210
Phone: (478) 803-7657
Fax: (478) 803-8529
DD Crisis Line: (800) 715-4225